x-Com88 New Feature Updates : Open Or Close Global Settings
26th Apr 2016

by: Ah Hock
note: 0 Comments
We've added a new "Open or Close" tab to your Web88 administration panel. There, you can simply manage your online shop's operating period.
Login as administrator and go to: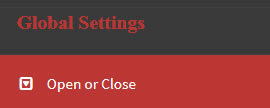 As the site administrator, you can still access to view your product updates from the front-end by choosing one of the options below. When set it to "Administrators" and "Only Me", password access is required as the site is close and not open to public for viewing.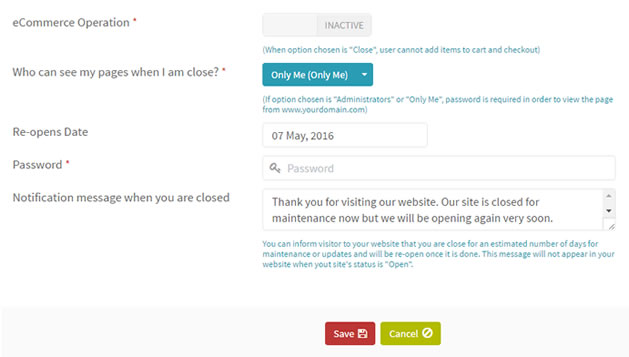 You can let your visitors to your site to know of when your next re-opening date would be. This field is optional. Click SAVE when finished and the below will appear in your ecommerce site.