6 Effective Tips on How to Use Social Media for Your Online Campaign
16th May 2013

by: Paul Cook
note: 0 Comments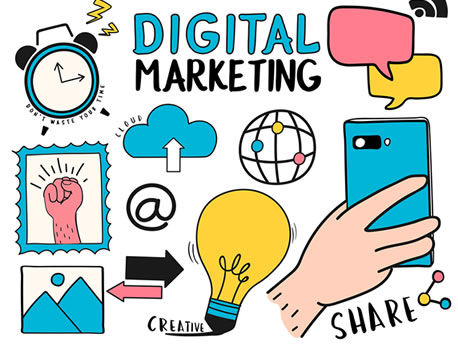 Social media is not the "Next Big Thing" in the marketing world anymore. Over the year, it has established itself as an indissoluble part of marketing campaigns. While the skeptics are not whining about its inefficiencies or over-rated hype anymore, there is a fact that we must all bear in mind; not everyone enjoys the same amount of marketing success with social media.
The good part is that social media marketing is nothing about luck. With proper understanding and strategy, almost anyone can reap the maximum benefits of social media. It can provide a powerful boost to your online campaign while giving a complete new makeover to your brand image.
Today, we share six effective tips on how your online campaign can achieve this level of success with social media.
1. Know Your Goals
Either your whole online campaign can be based on social media or it can simply be a small part of your bigger online campaign. Before you decide to use social media for your online campaign, analyze the goals you need to achieve through social media.

2. Keep them 'Content'
Your social media marketing content must be highly user-friendly and customer centric. This helps you build a more personal connection with your prospects. Consequently, they feel more comfortable doing business with you.
3. Utilize Multiple Platforms
Social Media is a broad term. Using multiple platforms such as Social networks, blogs, vlogs and micro-blogs allow you to reach your prospects through multiple touch points. This increases brand familiarity factor and presents you as a trustworthy brand.
4. Stay Competitive
Social media marketing success lies in being innovative and original but it is extremely important to keep an eye on the competition. If there is something they are good at, top it off by doing it even better. You can even learn a lot from their mistakes as well.
5. Communicate & Connect
Out of sight means out of mind. Stay connected with your prospects in order to stay in their heads. The best way to make a connection with your prospects is to communicate with them. Schedule regular posts and make sure the communication continues in a positive direction.
6. Track & monitor
Social media is a fast paced environment. You need to keep track of what works and what doesn't, and then make instant changes constantly. That is why it is important to track the success of your campaign through analytics.
People may have seen miraculous results from social media; it is more of a science than magic. If you want to see desirable results, you will have to put a lot of thought and effort in your strategy. The aforementioned tips will help you steer your social media strategy and the online campaign in the right direction.
A little professional help can be greatly helpful in this aspect. If you are looking for an all-rounded solution, Webqom's ALL In One Pack Social Media Solutions will cover all the grounds for you. Consisting of Web88 Campaign Management tool, Domain Name Hosting and Social Media Campaign Development solution, Webqom'a pack is designed to give a head start to your online campaign. Contact us today and let the experts do the rest for you.