Greetings to Ritz Garden Hotel for Using Webqom's Online Booking Engine
16th Oct 2018

by: Danny Foo
note: 0 Comments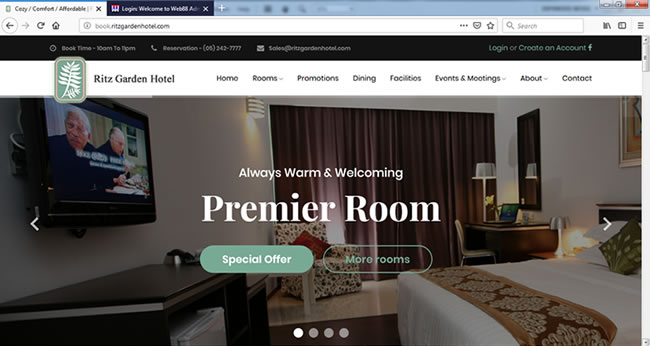 It's our pleasure to be serving the hotel with:
- Responsive Branded website
- Web88 CMS & Ecommerce features
- Promotion code system
- Payment gateway integration
- FREE SSL
- Unlimited email accounts and more!
Your hotel can enjoy the same benefit. Why not sign up with us today?
Try us out and request for a FREE demo here enquiry at webqom.com or call us now at: +603-8688-3850.
Danny Foo is Bootstrap and HTML5 expert. When he is not in the office, you can usually find him running on his treadmill and coding on his laptop at the gym bar.