Evolving web design to UX design in Malaysia
7th Sep 2022

by: Hock
note: 0 Comments
The web design field is constantly evolving with new technologies, and new web design approaches are always emerging. Web design used to be focused on designing websites for desktop browsers; however, since the mid-2010s, design for mobile and tablet browsers has become ever-increasingly important.
The emerging field of user experience design "recognises that a good digital service isn't just about functionality. It is about how people feel as they use a digital service, and about the way it does things, not just what it does".
UX design is the art of designing products so that they provide the optimum possible user experience. The nature of UX design is pretty broad. Building the optimum UX encompasses an understanding of psychology, interaction design, user research, and many other disciplines, but on top of it all is an iterative problem solving process.
2023 web designs are created mainly to elicit emotions from users. User experience entails typography, color, psychology, motion design, content curation and information architecture. These new designs are concerned with eliciting emotions from users throughout their entire experience of using a service.
Inspiring background short video clip is being used widely in modern UX design to enhance our experience with technology. It is something fresh, exciting and visually appealing.
Some websites apply multiple videos in a constantly moving design. This effort allows the user to experience in "new perspectives" through unique creations.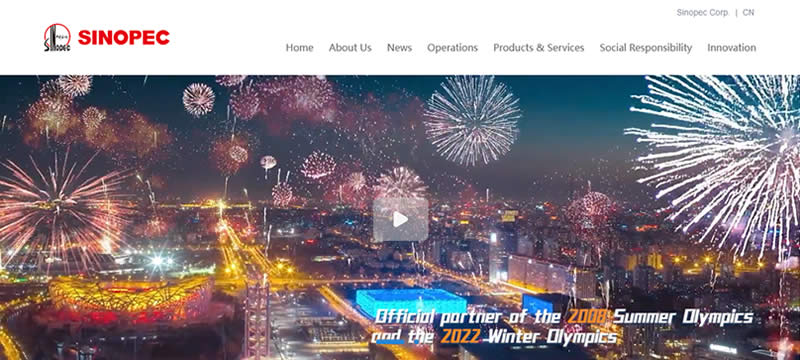 On first impression, Sinopec's website index page features a video which provide a way for learners to see and hear information more dynamically and engagingly than traditional text-based materials. They can also help learners retain information more effectively.

GDS website has one of the most engaging marketing efforts using video to form lasting connections and drive conversion rates. GDS Services Ltd of China did a great job in such aspect. The content curation, information flow and dynamics of the visual are appealing and professional.

Conoco Philips uses engaging combinations of video clips to inspire you to scroll down with enthusiasm. Optimised video clips are a simple way to improve your website's user experience. Conoco's video shines and drives proper branding. Their video represents their distinctive style and, thus, drives brand awareness and recognition with their target audience.
The ultimate goal of Tencent's careers page is to engage the audience and form connections. As you already know, emotions play a significant role in creating those critical bonds. And among all the different ways their video outperforms, generating that emotion which might be the most significant one for messaging. Video content triggers emotion and increases comprehension and motivation from prospects. All of these factors make them more likely to take action.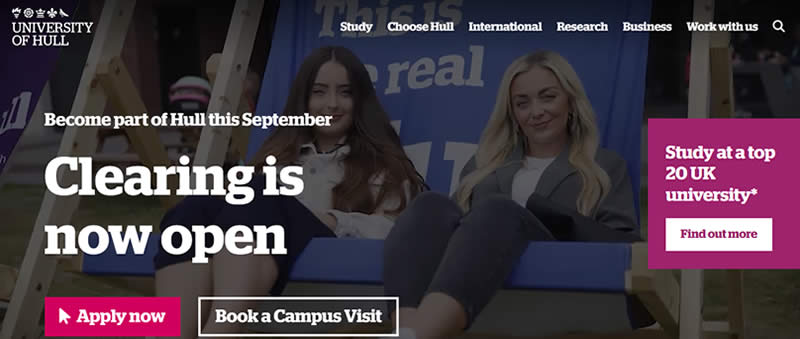 University of Hull uses the video as a background in its web page well and not distracting. It helps communicate an emotion to the user, that might be difficult to communicate otherwise.

Sun Hung Kai web design uses video on its index page, especially when it is visually engaging and not necessarily for content, can be a nice element of surprise. Anytime a user is pleasantly surprised about a visual element, this can aid in increasing user engagement with the website in general.
UC Davis uses video in its index page to help reach new website visitors and create a lasting impression. UC Davis video aims to provide supplemental material to the static content on a website that helps to provide a compelling experience for the consumer and to build a lasting relationship with online visitors.
Conclusion
The advantages of using videos mentioned above hopefully allows us to conclude there are enough reasons of using videos in web design. Incorporating video on the right pages can ensure a steady increase in sales, brand loyalty and customer engagement while creating a unique website user experience. Hence to strive in the competition as a marketer we need to align ourselves with the recent trends, i.e. embedding videos on our homepage.