End to end website services makes a high-quality user experience for RPGC Garden Hotel
9th Sep 2020

by: Bryan Jani
note: 0 Comments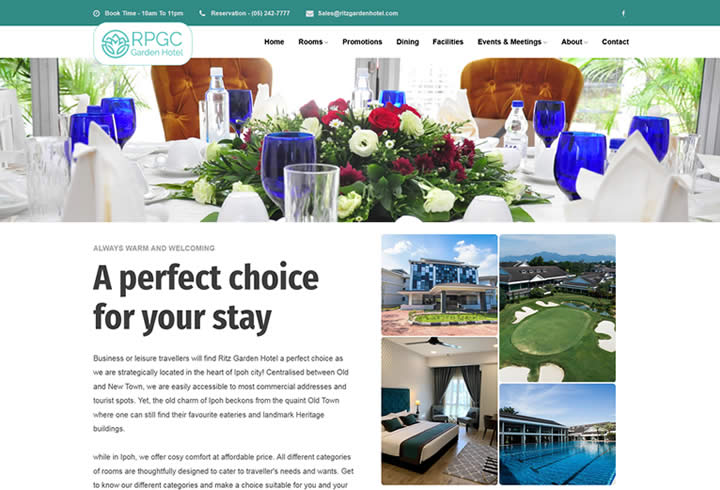 RPGC Garden hotel is an Ipoh-based hotel in the vicinity of Royal Perak Golf Club. The search for website design services and end to end website services to make a high-quality user experience led RPGC to WWS.
"We are quite fanatical about the online direct booking channel universe," says Encik Ridzuan. The team was excited to add a new commission free channel to the offerings, and we knew that it was time to use a new approach. "We want to use all this cool stuff, and it brings in costs savings in the long term." says Encik Ridzuan.
Webqom's integrated hotel booking engine and Web88 content management system (CMS) was a key part of the journey. Altogether Webqom's hosting offers a one stop services, the low-cost web and email hosting services. Let RPGC take advantage of the inexpensive and resilient hosting experience.