One cloud-based system, one login, always sync: a direct booking channel for Tower Regency Hotel Ipoh
3rd Dec 2019

by: Bryan Jani
note: 0 Comments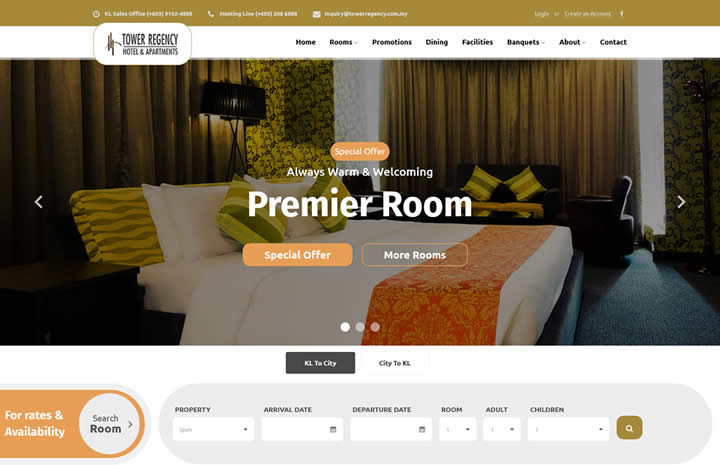 Tower Regency Hotel, a Ipoh based three star hotel operator, wanted to build a direct booking channel - direct room booking via its own website. Tower Regency Hotel chose Webqom's integrated solution together with its web design services, to achieve its desired levels of flexibility, scalability, and cost optimization, which helped prepare the to launch globally.
Webqom commissioned an integrated hotel booking engine (at 0% commission) with Web88, a secured laravel based and in house built content management system (CMS). The secured CMS offer ultra flexibility for Tower Regency to create unlimited services it can offers to its customers. "With Web88, we only need a single login to manage orders, clients, room services and the online channel all at once." says Puan Mariana, hotel manager at Tower Regency.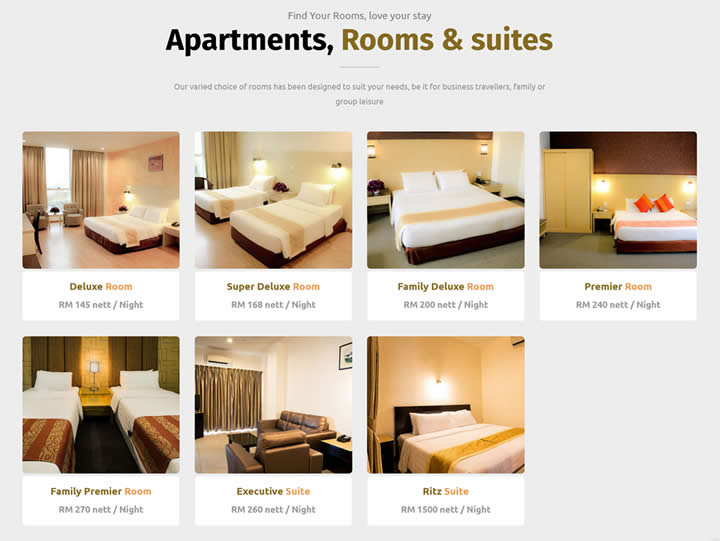 Tower Regency chose to meet those needs by developing its website on Webqom Web Services (WWS). "We need the hosting backend, the email features and online payment engines, and Webqom's servers can accomplish simultaneously to the level that we need," says Puan Mariana. Tower Regency used services such as Webqom's hosting, a bundled server hosting solution, with commission free booking engine, and CMS to achieve its goals.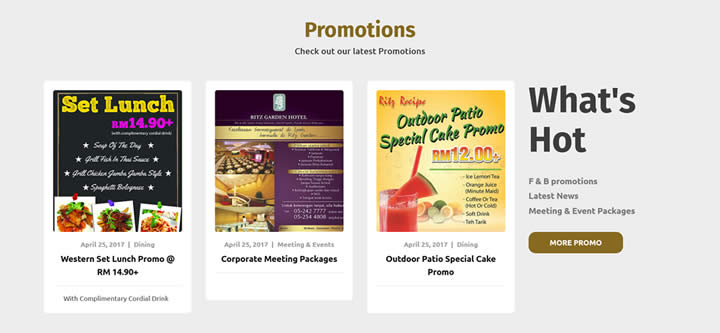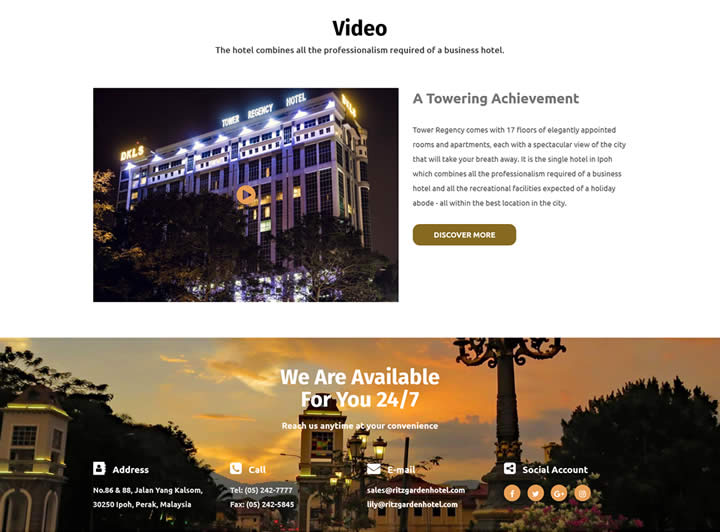 #hotel website design
#hotel direct booking
#hotel booking engine
#hotel dynamic website