Investor Relations Website Design - Web88IR
6th Apr 2021

by: Danny Foo
note: 0 Comments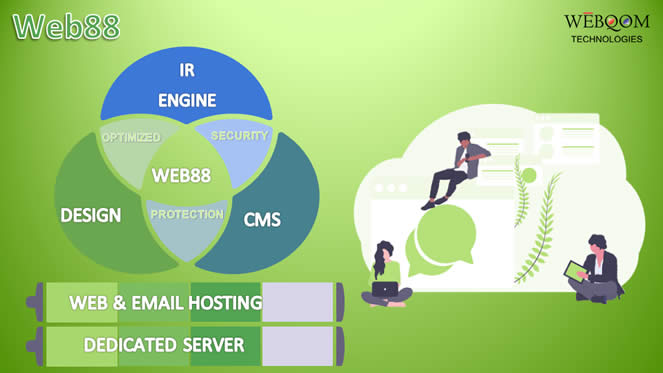 Engineered to meet the demands of increased complexity, the Webqom WEB88IR combines advanced components and capabilities into one powerful solution.
It proactively does all the hardwork for its clients to enhance customer experience, drive efficiency, and pave the way for innovation.
Website is getting even smarter, and Webqom's WEB88IR digital solutions offer performance optimization and savings.
Our investor relations solutions cover:
-
Bursa Announcements Automation


- Real-time Share Price Automation
- Interactive Stock Charts Automation
- Media News Automation
Find our more: Web88 IR