How To Create Email Accounts In cPanel
18th Jul 2013

by: Ah Hock
note: 0 Comments
1. Log into cpanel.
2. Click "Email Accounts".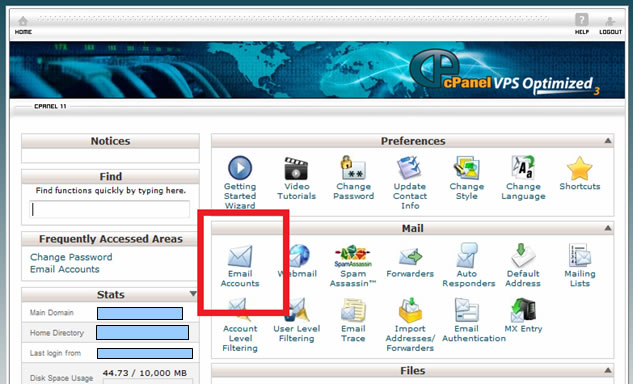 3. Enter the name at the beginning of "@yourdomain.com".
4. Click generate password. Copy and paste that password in the password fields and also paste it in a document for your safe keeping.
5. Set your required quota.
6. Click "Create Account".