We are passionate about helping our customers succeed
3rd Jul 2016

by: Danny Foo
note: 0 Comments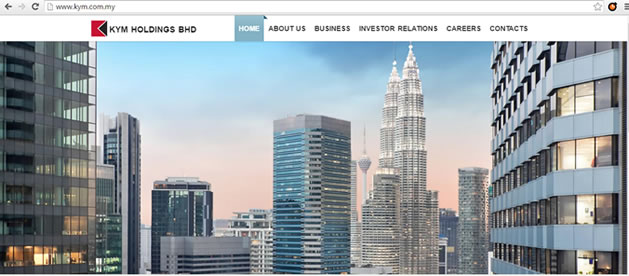 Working alongside key members of the KYM team, we engineered a fully responsive web platform that delivered powerful functionality. We are passionate about helping our customers. That's why we want to share our Customer Success Stories about the projects built on Webqom's responsive web design, powered using Web88, content management system and web hosting services that have found the most success in terms of ROI, time on page, and customer engagement.
KYM wanted to embrace responsive web design and use modern technologies to elevate their content offering to website visitors. For example, there was a clear desire to improve their content marketing by making use of attractive images in order to appeal to key site - user groups like investors.
The unique quality of this responsive website is based on the digital presentation of KYM's core businesses services and investor relations, engaging all visitors and showcasing KYM's mission. The security of the Web88 platform enables users to use a online job application form with an encrypted database. User experience benefits from an interactive design and intuitive architecture for hundreds of pages of content to be used by both technical and non-technical staff with ease. All of this wouldn't be possible without the variety of out-of-the-box Web88 features and customizable modules.
The key features and benefits of KYM Website included:
- Clean, clear, consistent structure and search for easy-to-find content.
- Quick access to tools: one-click away from content and applications through customizable homepage dashboard.
- Improved performance using Webqom's Host88 Servers.
- Webqom extensions and real-time monitoring worldwide for rapid response to issues.
- Enterprise standard performance.
- Ease of extension.
- Easy to manage.
Danny Foo is Bootstrap and HTML5 expert. When he is not in the office, you can usually find him running on his treadmill and coding on his laptop at the gym bar.