Innovative Ways To Increase Traffic To Your Website
27th Jul 2016

by: Danny Foo
note: 0 Comments
Ask a marketer or business owner what they'd like most in the world, and they will probably tell you "smore customers." What often comes after customers on a business' wish list? More web traffic to their site. There are many ways you can increase traffic on your website, and in today's post, we're going to look at some of them. Can this be done 100% through SEO and content strategy?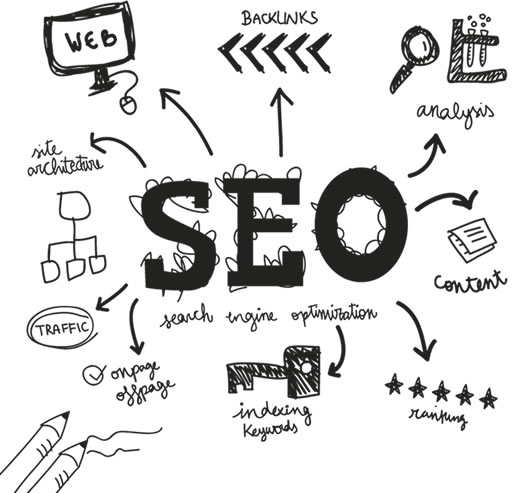 Key Drivers of Traffic Growth
There were a few key elements that led to the widespread and sustained traffic growth. The core concept is simple; focus resources on building what works. What this meant for us was paying attention to the search verticals and content that received the most traffic, most comments, most social shares, and being quick to cut the cord on traffic that didn't perform.
1. Building a Keyword Database
This is an obvious no-brainer for all SEO's, however, unlike most search campaigns – this was a big keyword database, to the tune of 50,000 keywords. The main idea here was leave no stone un-turned. Since we were of the mind to test everything and let the performance metrics dictate where to allocate resources, we had to get creative with query combinations. We first went through all of our target search verticals, as dictated by our chosen go-to-market categories, which I think was roughly 19 to start. The next step was to identify the top 100 highest search volume terms within those verticals and scrape the top 100 URL's that were currently ranking. From here we began what started out as an exhaustive process of evaluating the opportunities for each keyword, and then aggregating opportunities to discern which categories we needed to focus on to grow traffic.
Essentially we targeted the low-hanging fruit; keywords identified by our model that could generate a minimum level of traffic in 3 months or less, with a minimum investment in content development. I watched (obsessively) which phrases and topics generated the most traffic. As soon as a topic began to grow legs, we would focus additional keyword research on finding concepts and phrases that were both complimentary and contextually relevant.
2. Share your blog posts regularly on Facebook
Post a short excerpt from your posts to entice them to click through. It's not enough to produce great content and hope that people find it – you have to be proactive. One of the best ways to increase traffic to your website is to use social media channels to promote your content. Facebook promotion can help your site show up in personalized search results and seems especially effective in B2B niches.
3. Don't Neglect Email Marketing
So many businesses are focused on attracting new customers through content marketing that they forget about more traditional methods. Email marketing can be a powerful tool, and even a moderately successful email blast can result in a significant uptick in traffic. Just be careful not to bombard people with relentless emails about every single update in your business. Also, don't overlook the power of word-of-mouth marketing, especially from people who are already enjoying your products or services. A friendly email reminder about a new service or product can help you boost your traffic, too.



4. Get free traffic from search engines like Google
Get free traffic from search engines like Google. Now that you've bid on keywords for a strong showing in the PPC search engines, it's time to tackle the organic search engines and directories. Search engines like Google and directories like Yahoo! can still be a great source of free traffic for your website. The trick is getting a competitive ranking for your best keywords.
The first step in getting a top ranking in the search engines is to submit or suggest your site to them. In other words, you have to provide them with details about your site. You want to make sure that the "spiders"--automated programs that crawl the web indexing sites for the search engines--find your site and include it in the search results.
While the spiders do index sites and pages that haven't been submitted, you certainly don't want to leave this to chance. A spider might find your website and index it next week--or it might be two years before that finally happens. So take the time to submit your site to be sure you're included. Once your site's been submitted, expect it to take two to six weeks for your listing to appear.
Every engine has a slightly different process for site submission, and it pays to follow their guidelines. For example, there's a fee to list your site in the directory at Yahoo!, but Google doesn't charge for their submission process. Here's a tip: If you submit your site exactly as they ask, you stand a better chance of getting a good listing on the first page of search results.
To submit or suggest your site to the major engines, follow the simple instructions they provide on these pages:
5. Pay Attention to On-Page SEO
Think SEO is dead? Think again. Optimizing your content for search engines is still a valuable and worthwhile practice. Are you making the most of image alt text? Are you creating internal links to new content? What about meta descriptions? Optimizing for on-page SEO doesn't have to take ages, and it could help boost your organic traffic.
6. Track and Analyze Your Traffic
You don't know where to go if you don't know where you've been. Set up analytics on your website to find out where your viewers are coming from, what pages they leave your site from, and where they linger. This will give you clues about what content attracts your audience and where to continue to find them.
7. Start a Blog
Where should you put all the great, new content that doesn't quite fit on your website's core pages? A blog! Blogs exert a powerful reach to both existing customers and potential new ones. They enable you to showcase your personality, give insights into your products and services, and establish yourself as an expert in your field. Not to mention that all this fresh content appeals to search engines.
8. Create Compelling Content
Make sure the content on your website is well-crafted, informative and reflects your and your business's personality. Whether it's an original e-commerce infographic, an entertaining how-to video, or your critique of the newest soy latte on the block, share content that people can't find anywhere else on the whole wide Web - information they'll want to link to on their own websites and social media profiles.
This is the single hardest part of any content-focused website or project. The key to success on this particular project was becoming obsessed with our customers. We not only embarked on an aggressive a/b testing schedule, but we constantly reached out to our users for feedback. We took the responses seriously, making changes as they came in, trying to take something constructive from every piece of feedback, and pushing as many as 10 deployments a week. It started to work. Once we saw the needle begin to move on our user engagement metrics; time on site, pages per visit, and direct or branded traffic, we moved onto the next phase of our strategy; analyzing our audience. Targeting the right audience is so much harder than it sounds.
We began with targeting a very large segment of users, about a keyword database of over 50,000 keywords, but after a few months it turned out our largest (and most active) users were finding us from only a handful of targeted categories.
9. Become a Hub for Your Industry
One of the best ways to increase website traffic is to become a hub for your industry. By connecting with other writers, bloggers, and thought-leaders in your field, and forming a virtual community, you will be positioning yourself as a trusted go-to. One way to form real and lasting connections is by prioritizing giving back - ie. employing the "I'll scratch your back if you scratch mine" mentality. Participate in link trades with other related site owners. And don't only wait for others to notice you: drive traffic to other websites you respect and trust, and be sure to participate in conversations in forums or on social media to establish yourself and your site as a dynamic community member.
10. Provide Real Value and Increased Traffic Will Come
While all the above techniques may help you to gain new readers, you also need to think about keeping the ones you have - and how to inspire those readers to tell their friends and share your content. Create useful, unique, and timely content that your readers will organically want to share with their friends, and that will inspire those who are site owners or bloggers to link to your content. These links are a great organic way to improve your SEO. Use videos and images when appropriate to provide a more dynamic reader experience. Proof your content for grammar and spelling, and reveal your unique voice, point of view, and expertise. Word-of-mouth is still one of the most trusted ways to boost website traffic, and to generate this level of engagement, your website needs to focus on providing real value - both entertainment and educational - to your audience.
Danny Foo is Bootstrap and HTML5 expert. When he is not in the office, you can usually find him running on his treadmill and coding on his laptop at the gym bar.