The art and science of getting high search engine visibility
6th Jan 2017

by: Danny Foo
note: 0 Comments
SEO describes the techniques used to ensure that your website achieves high visibility in natural (unpaid) search engine results for the search terms that are important to your business. With approximately 85% of your consumers using search engines and directories to locate your products and services, and paid advertising becoming more expensive, SEO has become a fundamental, and cost efficient means of increasing revenue and generating commercial success online.
Google has teased on the 13th October 2016 a new change to how they will be crawling the web, with their new Mobile-first Indexing update. They have now officially announced the change. Currently, Google indexes the desktop version of the webpage, but serves a mobile version for those searching on a mobile device. In the future, Google will reverse this process, and index the mobile version first. This has significant implications for those who may have streamlined mobile versions of their pages.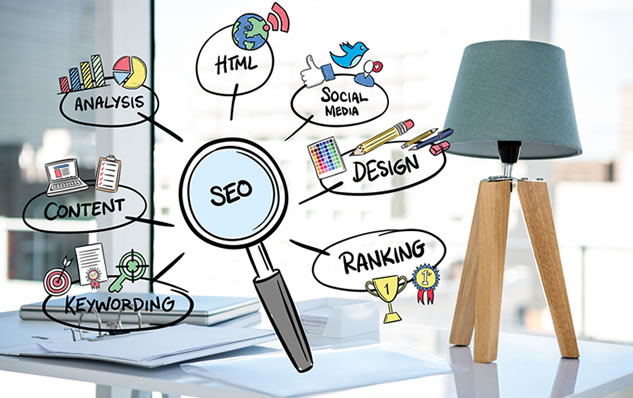 How do I get high search engine visibility?
Search engine visibility is hugely important for web-based business and individuals. The fundamental rule in obtaining high visibility is to have relevant textual content on your website that contains key terms and phrases that people will use when searching for your type of business or organization. The second most important rule is to have high quality links to your website.
Types of search engines
There are two primary types of search engines: true search engines and search directories. Search engines, such as Google, AltaVista, and Excite, send out robots or spiders to index your website, after which your site is evaluated and cataloged in the search engine. With directories such as Yahoo and DMOZ (the Open Directory Project, partnered with AOL), human editors review most website's material and catalog it in the directory. Search engines focus on content, while directories pay relatively somewhat more attention to visual appeal.
Note that directory search results (SER) fall into two categories. Natural search results include those sites that are actually cataloged in the directory. These results are often augmented by ancillary results that are produced by obtaining additional results from a search engine.
Organic search results, often referred to as natural search results, are those that are not paid for (typically via pay-for-click advertising).
There are many specialty search engines, as well as meta search engines, such as Dogpile, Zuula, PlanetSearch, Vivisimo, Kartoo, Mamma, SurfWax, and others that actually pull results simultaneously from other search engines. But to get your website high rankings within the meta engines, you need high rankings within the primary search engines that they reference.
The art and science of getting high search engine visibility (or page visibility) is to know what key phrases people will search for in your line of business, and to integrate those phrases into your website content.
3 Steps to Getting Better Search Rankings
Search Engine Optimisation or SEO is the simple activity of ensuring a website can be found in search engines for words and phrases relevant to what the site is offering. In many respects it's simply quality control for websites. Having said that, if there was ever an industry that was little understood by outsiders it's SEO.
Step 1 : Write fantastic, useful content that uses words and phrases used by people who search for your products and services.
Step 2 : Make it easy for people to share and link to it.
Step 3 : Keep doing it!
In summary, the site administrator needs to perform some work to understand what kind of content your potential customers are looking for. Create a great site, create content people need and make it easy for them to share it. Do this and you'll start to see your website traffic increase.
Danny Foo is Bootstrap and HTML5 expert. When he is not in the office, you can usually find him running on his treadmill and coding on his laptop at the gym bar.