New Launch of KOMPLIT Plan For Corporate and IR Websites
29th Apr 2023

by: Hock
note: 0 Comments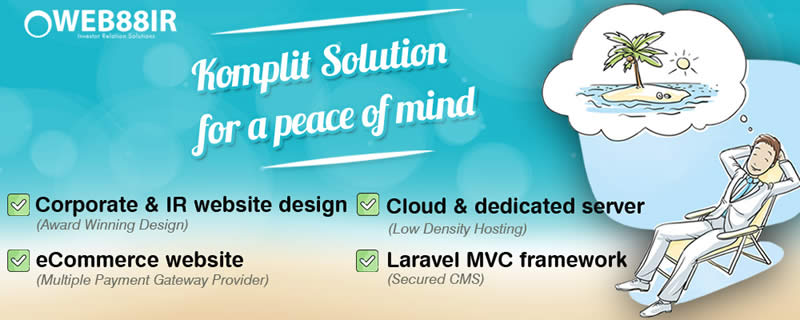 KOMPLIT
You Are The Hero Of Our Story

Komplit is an approach that covers the entire spectrum from responsive web design, secured content management system, IR data automation, IR automatic charting, and low density hosting. We are open-sourcing models and inference code to serve as a foundation for building useful applications.
Interactive
Stock Charts

Real Time
Price Ticker

Aesthetically
Integrated Media News

Automated
Bursa Announcement

"As we look ahead, we believe this next generation of data automation will unlock a new wave of productivity growth," Webqom's chief executive, said while announcing a set of tools called Komplit. He added that new features would "remove the drudgery from our daily tasks and jobs. This integrated solution is just one example of how the newly launched Komplit plans would enable clients to drive value through a single solution partner."

Komplit's architecture is built based on a total integration of cms, medianews, charts and bursa giving users one streamlined workflow to maintain the sites efficiently. This step puts four file structures under one roof for an improved customer experience. Whatsapp us today for more information +6016-263-9561.