VPS Means More Freedom
30th Mar 2018

by: Ah Hock
note: 0 Comments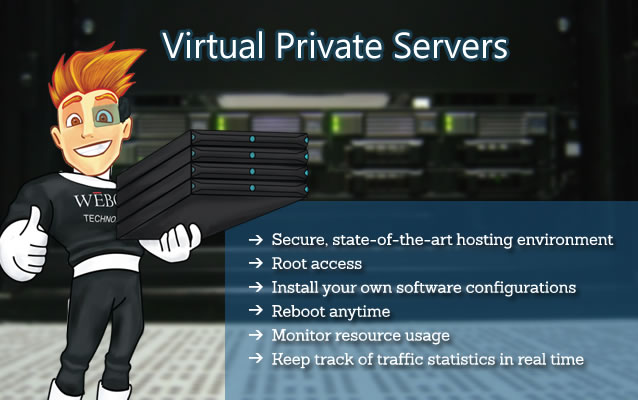 If you're outgrowing your shared web hosting or simply want more control, a managed or fully managed Virtual Private Server (VPS) is the next logical choice for your hosting needs. It gives you more freedom with root access to Apache and PHP, plus you can install a SSL certificate, as well as any type of software – all without the responsibility of a dedicated server.
If you know your site is going to enjoy a high amount of traffic, a VPS is a safer option over shared hosting options. They're also a great option if you have a number of websites to host and want to enjoy the ability to tweak their setup behind the scenes just the way you like it.
On a shared server, you rely on the performance of the platform provided. By choosing VPS, you get to select a configuration best suited for your applications, requirements and growth.
A Virtual Private Server allows you to host sites (storefront, e-commerce, content, media) and software applications (primarily web: portal, extranet, collaborative solutions, wiki, CRM) with ease.
Unlike shared hosting, VPS hosting makes it possible to isolate multiple applications from one another within the same container. While this VPS container shares physical resources (infrastructure) with other containers, its resources are dedicated to you.
A VPS (Virtual Private Server) is utilised by businesses looking for a secure method of hosting their websites. A VPS works in the same way a dedicated server does but without the high costs and are easier to configure to an individual business's needs. You are still responsible for maintaining the server but it also means you can enjoy higher site traffic without worrying about things breaking.
A VPS server works hard when it is needed, with burstable memory that kicks in when site traffic picks up. As well as this, you can reap the benefits of dedicated bandwidth, CPU, disk space and RAM. VPS servers remove any limitations, allowing you complete flexibility but we do still some support, should you need it.
Security, Performance, Malware and hacking attempts all becoming too much?
Our Managed VPS comes pre-installed with a team of expert system administrators to make server management hassles a thing of the past. Our highly available and seriously flexible KVM virtual servers come with full root access.
You can upgrade your RAM, CPU, and Disk space with just a few clicks at any time. They're lightning fast too because we only use SSD storage.