E-commerce Limitless online retailing.
xcommerce Package
One & Only Xcommerce Pack
Webqom can build you a customized E-commerce system suited to target your retailing services from sellers directly to users. With the e-commerce system that can run across your corporate website and social media sites, consumers can browse the products catalog and thus make order with the available shopping cart system with ease.
With the online payment system, consumers can even immediately pay via the secured website either with the SSL technology. Webqom can provide the entire solutions throughout the e-commerce process inclusive of e-catalog, shopping cart, purchasing system development, social media integration and implementation, payment gateway setup, merchant application and e-commerce strategy consultation.
Enquire Now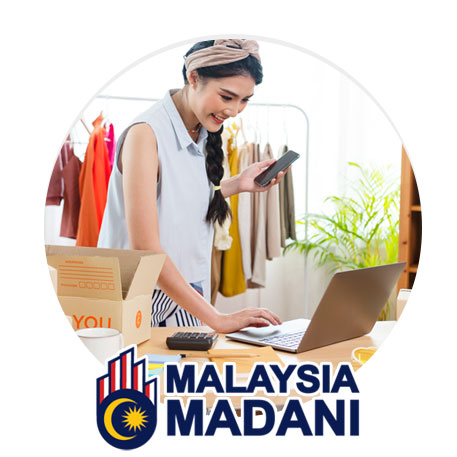 Xcommerce Packages
PROFESSIONAL Design
Responsive Web Design / Unique & Professional Design
CMS: Hybrid / Secure MVC Framework
Up To 4 Levels Product Categories
Features & Functions Web88 CMS System
Banner Manager / E-Newsletter Manager / Content Manager / News Manager
Photo & Video Gallery / Article Manager
Form Builder / Google Maps Integration
Payment Gateway Integration Domain & Hosting
Domain Name
Web Hosting
Payment Gateway
Internet Marketing SEO
Search Engine Friendly / Search Engine Meta-tag
Site Analytic Report Social Media Widgets
Search Engine Registration
E-commerce Package Plans Get Started Today!
All ecommerce jualan rahmah Features

Choose Your Plan

eCommerce Website Design
Awesome Design
Professionally Crafted
Inspirationally Crafted
Products Upload
Unlimited
Unlimited
Unlimited
Web Pages Setup
100%
100%
100%
FREE Domain
.com
.com
.com .net
FREE Email Accounts
Unlimited
Unlimited
Unlimited
Payment Gateway Integration
Stripe/Paypal/GHL
Stripe/Paypal/GHL
Stripe/Paypal/GHL
Web88 CMS
MVC Framework
MVC Framework
MVC Framework
Product Management
Unlimited
Unlimited
Unlimited
Orders Management
Unlimited
Unlimited
Unlimited
SEO
Meta
Meta/Descriptions/Keywords
Meta/Descriptions/Keywords/Backlinks
Promo Codes / Global Discounts Features
Unlimited
Unlimited
Unlimited
SSL
HTTPS
HTTPS
HTTPS
Instant shipping setup
Unlimited
Unlimited
Unlimited
Customer engagement & email
Unlimited
Unlimited
Unlimited
Sales reports
Unlimited
Unlimited
Unlimited
No Transaction Fee
FREE
FREE
FREE
Setup Fee
First Month
RM 149.92 / mth
RM 249.92 / mth
RM 416.58 / mth
First Year
RM 1799.00 / yr
RM 2999.00 / yr
RM 4999.00 / yr
Price (Annually)
RM 1799.00 / yr
RM 2999.00 / yr
RM 4999.00 / yr
Price (Biennially)
RM 3508.05 / 2 yrs
RM 5848.05 / 2 yrs
Price (Triennially)
RM 5127.15 / 3 yrs
Learn more about Web88 CMS System Go!