How do you deal with the headache of choosing a professional web host supplier?
10th May 2018

by: Ah Hock
note: 0 Comments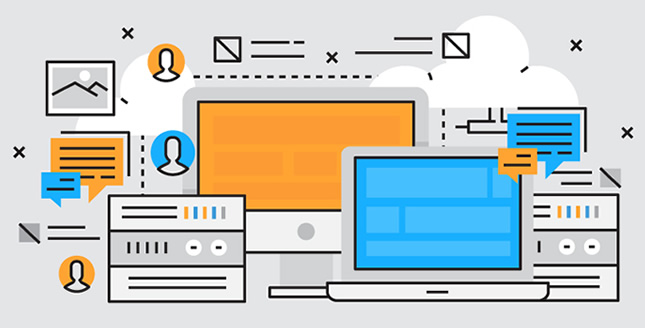 What will it take to be able to sleep soundly knowing you are getting the best web hosting supplier with the ultimate speed and reliability; A web hosting provider that is up 99.999% of the time. You need a web-host that has a robust business grade bandwidth, which is aggregate from different suppliers. Not just the average provider but also one that will ensure fast, reliable connectivity at all time.
Now that you have decided it was time for a web hosting supplier, just one glance at the information will not suffice; you will discover there is an endless supply of suppliers. Finding the right service for your company may be challenging, but not entirely impossible.
When it comes to choosing a web host most of us don't even know where to start. There are hundreds of companies out there each promising 99% uptime, unlimited everything, and knowledgeable support. While it's tempting to just sign up for a free host, there are a lot of factors to keep in mind, and you'll often find that a paid host is much more beneficial in the long run.

1. Cost
This is the aspect most of us will look at first when choosing a hosting provider. Shared hosting can cost anything from $1.99 per month. But jumping on the cheapest offer isn't the best idea. What you need to think about is, what can a web host realistically offer for this sum of money?
Hosting company that charges $1.99 per month is unlikely to offer quality 24-hour support and hardware. So take a closer look at the features that each web host provides, and THEN compare prices. Choose the best combination of cost and features.
You should expect to pay at least $20 per month for the web hosting that will provide decent, prompt, professional support and a fast, reliable service.

2. Renewal Prices
Renewal prices for cheap hosting deals are normally much higher than signup prices. It is considered a norm. Unless you are willing to switch hosts every time the contract expires, there is no way to dodge the high renewal prices. So, simply to avoid any unpleasant surprise, you should check the TOS and make sure you agree with what you are getting before signup.
However, you may be lucky to find decent companies that offer "renewal price locked guarantee" and promise never to raise the renewal rate for your web hosting.

3. Uptime
Obviously, server reliability should be crucial in your decision. Who wants a site that goes down on a regular basis? If people aren't able to reach your site the first time, they may not try again. As a general rule, don't work with providers who give anything less than a 99.9% uptime guarantee. Find out how reliable your prospective host is:
It would be a wise to google and see what other users have said about the host.
You can simply track your web host with server monitor tools. There are dozens of such tools available online. Some run simple HTTP checks to confirm whether your site is running, while others perform very complex back-end jobs.

4. Email
Many web hosts also offer email account for your domains. Find out how many email accounts they'll let you set up.
Don't forget to also look into or ask about your provider's spam solutions and general email practices beforehand. If you have a spam problem, then it may be because your hosting company doesn't provide an adequate solution to stop it.

5. Add-on Domains
Find out whether your web host will let you host multiple domains. Most people own dozens of domain names these days and these domains need extra hosting space. Often, there will be a limit on how many domains you can have on one account. Generally, most hosting companies allow at least 25 add-on domains but you can never be sure. It would be a pain to have to manage a hosting account for each site you own.

6. Server Upgrade Options
Most of us start with a shared hosting plan in order to save money but later the business starts to grow, and demands the web hosting plan to grow too. An important thing to consider about your hosting provider is whether or not they will be able to easily upgrade your account once you start getting some good traffic. Does the host have VPS or Dedicated Server solutions? Do some research and make an informed decision.

7. An Easy-to-use Hosting Control Panel
A user-friendly and functional hosting control panel is very, very important.
It doesn't matter if it's a cPanel or a Plesk or a third party control panels - we are okay as long as it is user-friendly and come with all the necessary functions. Without an adequate control panel, you will be left at the mercy of the hosting tech support staff - even if all you need is some basic server changes.

8. Ecommerce Features
- Are you running an e-commerce website?
- Are you using any specific shopping cart software?
- Do you need to process business transactions on your website?
- Do you need special technical support (ie. PrestaShop guide, or so on)?

If yes, then it is important for you to pick a web host with sufficient e-commerce features support. SSL certification, dedicated IP, and one-click shopping cart software installation are some of the essential features/supports you will need.
Take away the headache of web hosting, and put your website in the hands of a trusted professional. We offer web hosting for personal and business sites, working with customers to get their sites online quickly and easily. From registering a domain to building a website and hosting it, Webqom helps you express yourself online without confusion or frustration.