WEB IR :: How to get your news and announcements in your website to be updated automatically?
29th Nov 2018

by: Danny Foo
note: 0 Comments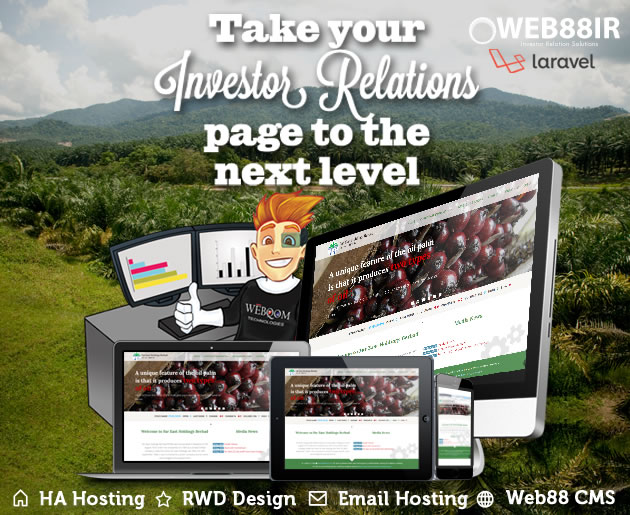 Relieve Yourself Of Monotonous Work.
- More hours in the day. Everyone wants that and yet it's impossible to attain.
- But what if you could free up significant time to focus on tasks that really matter?
Light Up Investors Engagement With Up To Date News, Announcements And Share Prices.
- People love convenience!
- Addressing information that they want to read is a great exercise from a business storytelling perspective.
Plans include:
- Corporate Web Hosting : 68GB Bandwidth + 500GB HDD
- HA Firewall
- Unlimited emails.
- WEB88IR Investor Relations.
- Content Management System
- Professional Responsive Web Design
- Laravel Framework
- Interactive Charts + Stock Price
Find out more: Web88 IR
Enquire now: support@webqom.com