IBM's acquisition of SoftLayer: Is Big Blue nimble enough to win the cloud?
26th Aug 2013

by: David
note: 0 Comments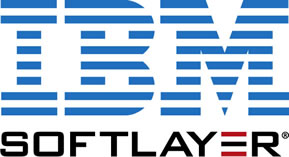 When IBM acquired cloud infrastructure company SoftLayer earlier this month it signaled that Big Blue is stepping up its efforts to expand cloud-based services as the industry makes a paradigm shift away from on-premise computing, the company's legacy business.
IBM established a multinational conglomerate built on on-premise computing. Now the behemoth is facing the reality that on-premise computing is potentially threatened by cloud services.
IBM cloud revenue grew by 80 percent in 2012. IBM expects to reach $7 billion in annual cloud revenues by the end of 2015. Those numbers pale in comparison to IBM's overall revenue of $106B in 2012 with net income of $16.6B.
Since 2007, IBM has acquired more than a dozen cloud companies. The trend is clear: IBM is building a cloud foundation in the event on-premise computing is eroded by cloud technology.
IBM understands that the core of its business is providing services. They understand the delivery of services better than most and if the emergence of cloud computing results in companies investing less in hardware and servers IBM wants to be in position to provide those services. Cloud computing's pay-as-you go model offers a less costly alternative to on-premise investments and IBM is positioning itself to meet customer demand.
But can Big Blue move fast enough to fend off newcomers such as Amazon Web Services, which beat out IBM for a recent $600 million contract with the Central Intelligence Agency?
IBM remains firmly entrenched in corporations around the globe and will likely remain in that strong position for years to come. But the run on cloud computing acquisitions indicates Big Blue sees the potential threat of cloud-based systems to its legacy on-premise market.
Dallas-based SoftLayer is the largest privately held IaaS provider in the world with a portfolio ranging from Web startups to global enterprises. With 13 data centers in the U.S., Asia and Europe, the company has a strong presence in the mobile, social media, gaming and analytics space. With the acquisition of SoftLayer, IBM is now better positioned to go after enterprise-level cloud computing clients. It remains to be seen how much of SoftLayer's conventional hosting services will remain in place as IBM concentrates on the cloud.
When the dust settles on the SoftLayer acquisition other questions will remain. Can IBM afford to play in the cloud where the margins are much lower than on-premise systems? Will other web hosting companies migrate to IBM?
After the acquisition, IBM announced it would create a new cloud services division headed by General Manager James Comfort. IBM says the new division will provide a range of choices to both IBM and SoftLayer clients, ISVs and channel and technology partners.
"Cloud computing provides a profound and transformative change in business and government," said Comfort. "With SoftLayer in IBM's portfolio, it will be easier and faster for organizations to adopt game-changing cloud services."
IBM's new cloud services division will have to operate in a much leaner fashion than the legacy divisions. Such a transition will require a significant sea change in a corporate culture that numbers more than 434,000 people.
SoftLayer acquired more than 60 new gaming companies in the past two quarters. Those companies migrated to the SoftLayer global platform from commodity cloud platforms due to problems with cost, latency, availability and raw performance.
IBM is banking on other companies migrating to IBM now that SoftLayer is in the fold and not jumping ship for less costly options.
"Our clients are telling us they want to realize the transformative benefits of cloud today - not just for individual applications, but across their entire enterprise," said Erich Clementi, senior vice president, IBM Global Technology Services. "SoftLayer is a perfect fit for IBM. It will help us smooth the transition of our global clients to the cloud faster, while enabling IBM to more efficiently offer them its broad portfolio of open IT infrastructure and software services."
What remains to be seen is how IBM's business model will evolve from its high-margin legacy business to a lower-margin cloud business.
The successful migration will require the company to become more nimble and versatile in a rapidly changing marketplace.
Companies looking for an all-around solution for web hosting can look to Webqom's VPS Cloud Hosting. Webqom's VPS Cloud Hosting is designed to give your online campaign a head start. Call us at 03 8688-3850 and let the experts do the rest for you.