Did Humingbird gives you a better or worse page ranking?
11th Oct 2013

by: Ah Hock
note: 0 Comments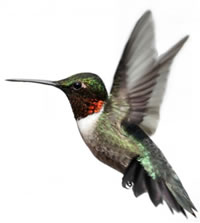 Google gave us all a big present on her 15th birthday. Amit Singhal, Google's senior vice president of search announced the Humingbird rollout which took place several months ago prior to her birthday celebration. How will this present means to page rankings for all those investments ploughed into SEO activities over the years? SEO expert, Gaganpreet Singh said, I know about Google's latest update and according to Google's update, Google wants only high quality links and I provide only high quality links to my SEO clients.

High Quality Means: each website contained PR value(Page Rank), Alexa Value, Country Specific, City specific, Niche related and Google also give the preference to contents. Currently we are using partial match keywords, compound keywords, exact match keywords and even Google keep on updating itself on regular basis. Changes may be at high or low level, it really depends.
According to Victoria Woollaston from Daily Mail (UK), she cited this new algorithm will affect 90 per cent of searches. Victoria wrote the new Hummingbird update gives more comprehensive answers and this change is a move away from keywords to complete statements. Not all are affected badly though, SEO Consultant, Madhusudan mentioned no changes in terms of ranking and instead the sites he has optimized prior to Humingbird experienced a 2% to 6% improvement in traffic. A SEO veteran who have successfully optimized more than 500 web sites over a six year period, mentioned I am promoting some top brands of India such as Liberty Shoes, Lakhani Foot Wear and Sharda Groups of Colleges.
Kevin Parrish from tomhardware.com wrote, this new algorithm is a significant change in its search algorithm since 2010 when it introduced "Caffeine." Kevin continued, the new algorithm can better answer the more complex queries Google users are now asking.
Madhusudan mentioned as per his understanding new algorithm focuses on selecting keywords intelligently, using keywords in the page content intelligently. Google is not going to ignore title and meta description but meta keywords is not in use and no more requirement to have meta keywords as per Google's guide. Humingbird searches full keywords. Meta keywords are not in use by Google since after the last Caffeine update. For futher information please refer here: http://googlewebmastercentral.blogspot.in/2009/09/google-does-not-use-keywords-meta-tag.html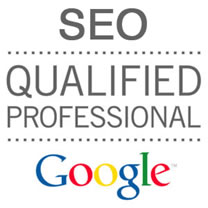 This update impacts all kinds of queries, but is most effective with the long complex questions. Hummingbird can essentially understand concepts versus words as well as the relationships between concepts. Hummingbird is also more focused on ranking sites better for relevance unlike Caffeine, which focused on crawling sites and better indexing. With such significant changes, will the works of SEO is less required?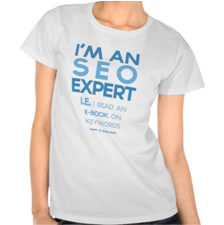 Rachna Sagar shared that for most businesses, SEO provides the highest ROI of all marketing investments. It does not matter what type of updates Google is deploying, SEO is still required. We follows Google guidelines while optimizing a website, i.e. white hat techniques hence we are not greatly affected by any such updates.
But how accurate will the searches be? Prashant from Genius IT further explained that 90% of results will vary from now. It will be measured by the resources which were used for promotion and we need to create links as per the algorithm for example if I use Nokia phone as keyword then some of the links should include mobile phones as anchor text, so then mobile phone and nokia will redirect similarly. The more extra term we use, the higher chances to target maximum similar searches or we can get links from contents which include similar words.
Google Tamar Yehoshua, Google's VP of Search, demonstrated a deeper search during the press event. She asked Google Now to "give me pictures of the Eiffel Tower," and they appeared. She then asked how tall the structure was, and Hummingbird revealed its height. Asking for pictures of the construction brought forth images and a response, "Here are some matching pictures." Tamar has demonstrated the new algorithm's innovation and intelligence which is quite impressive. It has some elements of pushing the answers in a more interactive manner.