Email Tip: How To Add cPanel's email to Gmail?
2nd Oct 2014

by: Ah Hock
note: 0 Comments
Assuming you have subscribed to our hosting services and you have been enjoying hosting your websites with us, it maybe a good surprise to you that in all our hosting packages, it comes with email services. Yes! It is bundled!. And now you want to be able to access your email accounts that end in your domain name through gmail, here is how it works. Very simple.
First of all, you need to access to your cPanel to create the email accounts. And assuming you have done that, now let us jump directly to the key point.
Step 1: Log into your gmail account.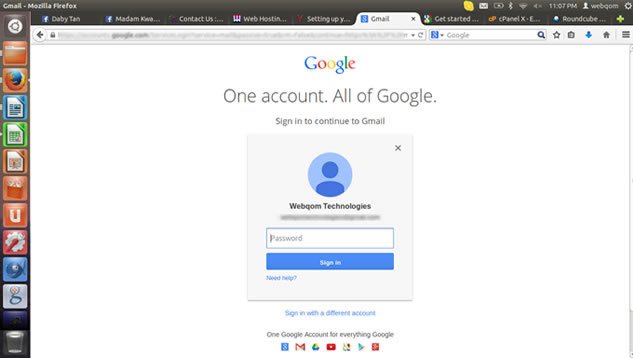 Step 2: Go to Settings
After login, up in the top right corner of your browser window you should see something like this [please see image below in red square]. Click on it.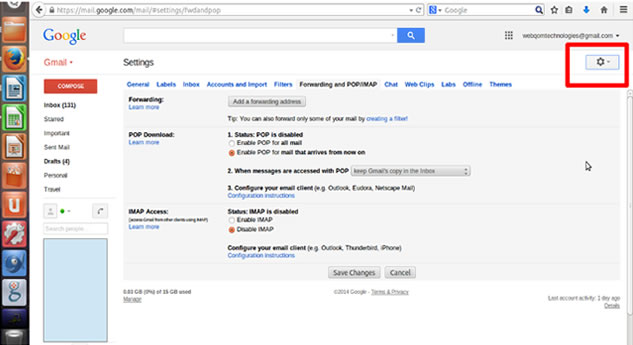 Step 3: Click on "Settings"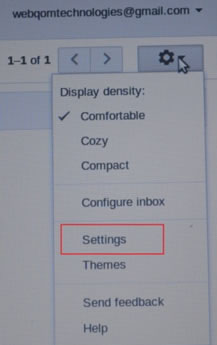 And you will see the below settings panel come up. Please click on the tab labeled "Accounts and Import" and you'll see this page below. Click on "Add a POP3 mail account you own".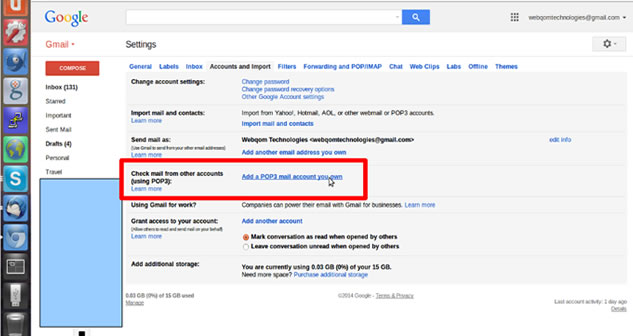 Step 4: Add a mail account you own
Enter your email address and click "Next Step".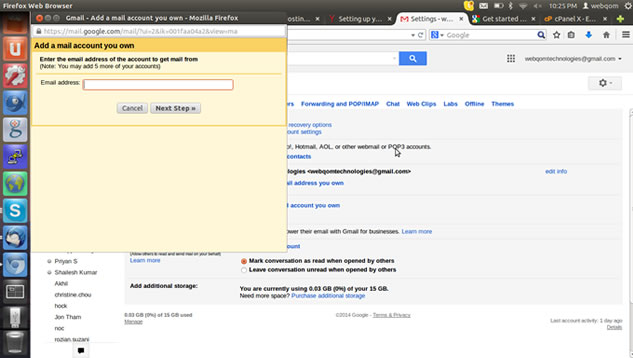 Step 5: Enter the settings & click "Add Account"
Enter the settings as below:
- Username is your email account name.
- Put in your password.
- POP Server name shall be mail.yourdomain.com [ie. mail.goodhealth.com.sg]
- Port number is 110
- Check on the box "Label incoming message"
- Click "Add Account"

Step 6: Go to Settings.
Step 7: Click "Accounts and Import"
Click on "Add another email address you own"
Step 8: Fill in your name and email address.
Step 9: Fill in your SMTP Server, Username and Password: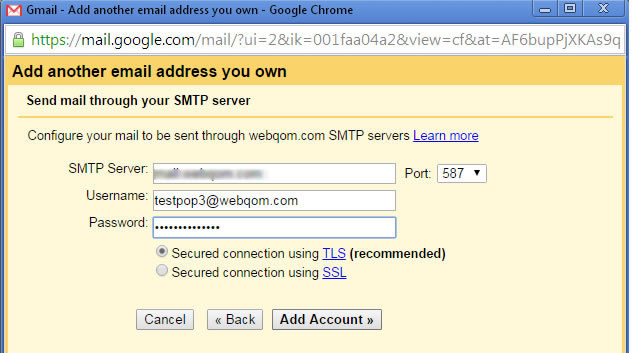 Step 10: Confirm verification and add your email address.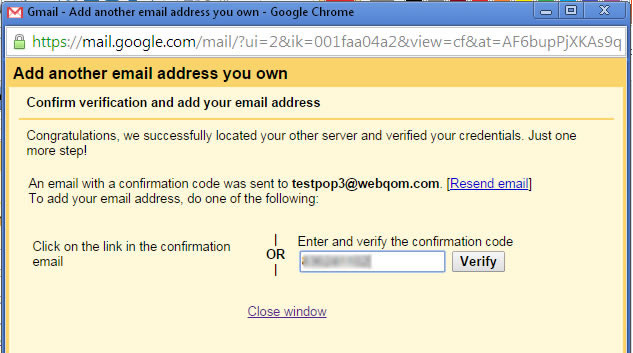 Step 11: Check and confirm.

You have now completed all the necessary steps. Try it.
This feature is now available for Webqom's below hosting services:

Now, enjoy better hosting experience when you refer your friend and colleagues to Webqom's hosting services.
- End -
Webqom provides internet solution services, software and web hosting services infrastructure - especially in web and mobile applications, VPS, dedicated server and the cloud - are enabling the industry to do better business, increase efficiency, improve the user experience and capture new opportunities.