What type of web hosting service best suit my needs?
30th Jun 2016

by: Danny Foo
note: 0 Comments
When it comes to starting an ecommerce website or setting up a responsive website, there are many things to take into consideration. One of the most important parts of the puzzle is which web hosting service to use to power your new e-commerce website or responsive website. There is a need to decide how and where the site should be hosted for optimum performance, security and configuration options. Generally, if you are totally new, the path normally taken is to always start small with a good shared hosting account. You can always graduate to a more robust, feature-rich package of, say, VPS hosting or even dedicated server in the future. Unfortunately, some hosts don't offer all hosting types. Consider how much you expect to grow your website, and how soon, before you commit to anything longer than a one-year plan. It's worth spending the time up front to make sure that the host you select with is able to provide the growth you envision for your site, as switching Web hosting providers midstream is not a trivial undertaking.
1. Shared hosting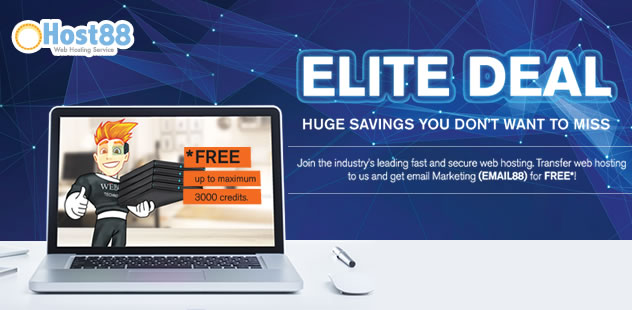 Who is it for?
Small businesses, tight budgets, beginners, sites with low-to-medium site traffic, and sites that need to launch right away.
What is shared hosting?
The hosting company has servers, storage area network and all the network infrastrusture gears where files and data are stored, and when you need some web space, they create an account for you and you share this server space with other people. Think of it like renting a room in a hotel.
Advantages of shared hosting service?
One area where shared hosting is easily attractive is being low cost. Shared hosting is often the least expensive way to get a website online. Plans can start at just a few ringgits a month, and scale up to higher tiers with additional features and perks.
Shared hosting plans are easy to use for beginners and great for clients who plan on managing their own service. These plans come with a management console like cPanel, Zpanel or Odin making it easy to handle common tasks like setting up email addresses, adding users, and installing software like WordPress or Drupal.
Disadvantages of shared hosting service?
Basic performance levels. Shared hosting is most appropriate for sites with low to moderate traffic. If a website sees a sudden spike in visitors it may become excruciatingly slow, or even taken offline, depending on the number of people visiting the site.
Limited control. Shared hosting is typically locked down to protect the integrity of the servers. This can be restricting for custom-coded sites. Languages like Ruby and Python may not be supported, and server configurations may not be freely changed. SSH access may not also be available.
2. CMS-Specific Managed hosting
Who is it for?
Small businesses, sites built with a supported CMS Platform hosting is tailored to specific content management software (CMS) platforms. These managed hosting services, like Webqom's Managed WordPress, will take care of optimization that is usually handled by a developer.
Advantages of CMS-specific managed hosting service?
Better performance. The biggest benefit of CMS-specific hosting is better performance. As already mentioned, these types of services are optimized to suit the CMS. This tailored optimization results in greater site performance and a better experience for the site's users.
Easily scalable. With a managed service you are typically charged by how much traffic the site serves, not by the size or speed of the server. You only pay for what you need, and the service handles spikes in website traffic.
Built with developers in mind. Managed hosting services provide tools for moving the sites between different stages of release, like Development, Staging, and Production. This simplifies a process that usually involves more steps on other types of hosting.
Disadvantages of shared hosting service?
Limited control. As with shared hosting services, managed hosting services have restrictions in place to If you need a tool outside of the specific ones provided by the hosting company, you're probably not going to get it with CMS-specific hosting services.
3. VPS hosting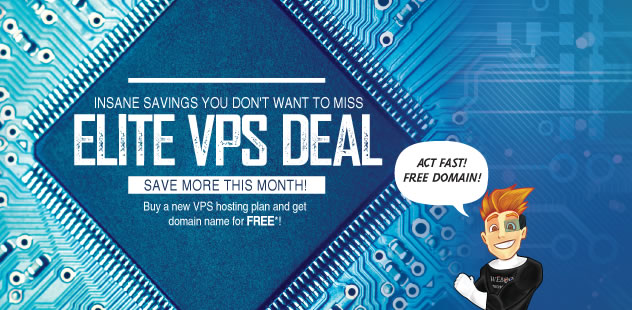 Virtual Private Server or VPS hosting is somewhere in between cloud hosting, dedicated servers and shared servers. In a VPS setup, you can lessen the expenses of running a dedicated server since you are still using one server but can compartmentalize it to act as multiple shared hosting servers.
Who is it for?
Large sites, SaaS, applications, high-traffic sites. This option is suitable for company that wish to set up with their own preferred operating system and can individually restart the compartments.
Advantages of VPS hosting service?
VPS hosting give you the more control and flexibility. Since you typically have command-line access to the server you can usually install any tools and processes you need. This method of hosting is also very scalable since the servers can usually be spun up and down as needed.
Disadvantages of VPS hosting service?
This type of hosting is the most complex of the options discussed here. Correctly configuring and optimizing your servers can be a labor-intensive task, and means there typically needs to be an experienced person or team helping manage this aspect of your digital world. Since you are managing the server yourself, it's the responsibility of your in-house developers and security team of website support providers to make sure all software is up-to-date.
4. Dedicated Server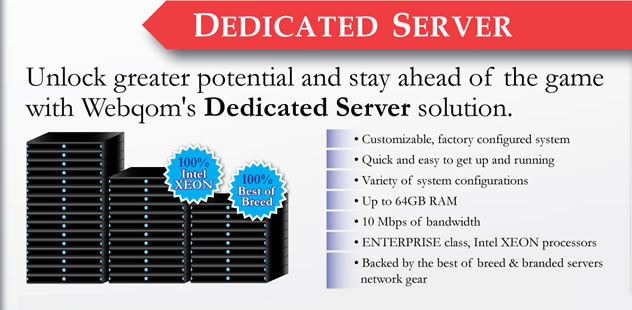 Successful online businesses prefer to use dedicated server hosting, because it can handle a large amount of traffic and provides better accessibility and uptime. Dedicated Server Hosting is also well-known as managed dedicated server hosting these days, or simply as dedicated server, or as dedicated hosting service. It is a web hosting package where the customer rents a complete web server to host websites belonging to his or her company, or for a professional use.
Who is it for?
The dedicated server is for businesses looking for server exclusivity whereby the entire server's resources are exclusively for use only by the business. This is suitable for websites with medium to high traffic.
Advantages of dedicated server?
The dedicated server gives the company the complete control of the dedicated server, and also makes the server very secure, stable, powerful, extremely reliable web hosting server. In dedicated server hosting, the web host provides the web infrastructure, and the maintenance and care of the dedicated server. With thus, the client only pays for the usage of the server, thus saving a lot of money and expenses on infrastructure, hiring experts, and continuous maintenance and monitoring of server, data center, and its equipments. Even the hardware equipments' maintenance and replacement is taken care by the web hosting service provider.
Disadvantages of dedicated server?
The main issues with using dedicated server hosting is the very high cost and the needed knowledge of using it competently. If your dedicated server faces any type of technical or equipment problems, then there can be additional hourly- or per instance-basis fees to be paid to the host. You will need to take all such expenses into consideration and be sure to ask the web host about such additional expenses in advance while opting for a dedicated server hosting package.
5. Conclusion
No two businesses have the same Web hosting requirements, depending on the complexity of the website, anticipated traffic and the required architecture, there might be issues or complexities that need to be addressed when it comes to hosting solutions.
Danny Foo is Bootstrap and HTML5 expert. When he is not in the office, you can usually find him running on his treadmill and coding on his laptop at the gym bar.