How to add favicon to your website?
17th Feb 2023

by: Stephaine Faris
note: 0 Comments
A favicon also known as a shortcut icon, website icon, tab icon, URL icon, or bookmark icon that serves as branding for your website.

Below are the steps to add in favicon (.ico) into your corporate website.
Step 1: Have your company logo image ready (file format: jpg, png, or gif)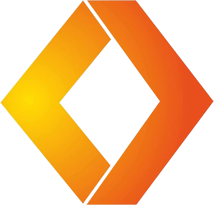 Step 2: You could use any favicon generator to generate company logo image to favicon size.
URL: https://www.favicon-generator.org/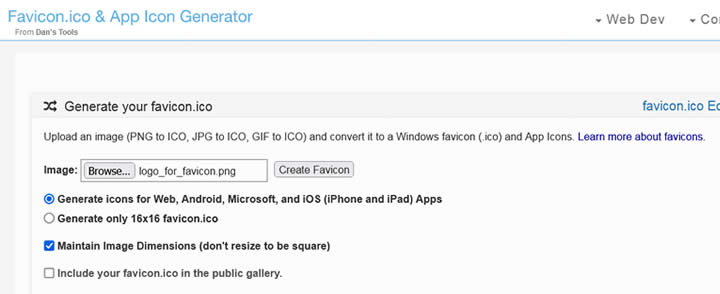 Remember to check the option "Generate icons for Webs, Android, Microsoft and IOS (iPhone & iPad) Apps and "Maintain Image Dimensions (don't resize to be square)".
Step 3: Then, click "Create Favicon" button. After Favicon are generated, click "Download the generated favicon" to your local drive.

Step 4: Open the downloaded favicon folder, select all favicon images and paste it into /public_html/images folder for HTML document or /public/front/images for Laravel.
Step 5: Copy and Paste the below favicon link source code to HTML document or in Laravel between <head> </head> section and you're all set.
For HTML:



<link rel="apple-touch-icon" sizes="57x57" href="/images/apple-icon-57x57.png">


<link rel="apple-touch-icon" sizes="60x60" href="/images/apple-icon-60x60.png">
<link rel="apple-touch-icon" sizes="72x72" href="/images/apple-icon-72x72.png">
<link rel="apple-touch-icon" sizes="76x76" href="/images/apple-icon-76x76.png">
<link rel="apple-touch-icon" sizes="114x114" href="/images/apple-icon-114x114.png">
<link rel="apple-touch-icon" sizes="120x120" href="/images/apple-icon-120x120.png">
<link rel="apple-touch-icon" sizes="144x144" href="/images/apple-icon-144x144.png">
<link rel="apple-touch-icon" sizes="152x152" href="/images/apple-icon-152x152.png">
<link rel="apple-touch-icon" sizes="180x180" href="/images/apple-icon-180x180.png">
<link rel="icon" type="image/png" sizes="192x192"  href="/images/android-icon-192x192.png">
<link rel="icon" type="image/png" sizes="32x32" href="/images/favicon-32x32.png">
<link rel="icon" type="image/png" sizes="96x96" href="/images/favicon-96x96.png">
<link rel="icon" type="image/png" sizes="16x16" href="/images/favicon-16x16.png">
For Laravel:



<link rel="shortcut icon" href="{{ asset('/public/front/images/favicon.ico') }}">


<link rel="apple-touch-icon" href="{{ asset('/public/front/images/apple-icon.png') }}">


<link rel="apple-touch-icon" sizes="57x57" href="{{ asset('/public/front/images/apple-icon-57x57.png') }}">


<link rel="apple-touch-icon" sizes="60x60" href="{{ asset('/public/front/images/apple-icon-60x60.png') }}">
<link rel="apple-touch-icon" sizes="72x72" href="{{ asset('/public/front/images/apple-icon-72x72.png') }}">
<link rel="apple-touch-icon" sizes="76x76" href="{{ asset('/public/front/images/apple-icon-76x76.png') }}">
<link rel="apple-touch-icon" sizes="114x114" href="{{ asset('/public/front/images/apple-icon-114x114.png') }}">
<link rel="apple-touch-icon" sizes="120x120" href="{{ asset('/public/front/images/apple-icon-120x120.png') }}">
<link rel="apple-touch-icon" sizes="144x144" href="{{ asset('/public/front/images/apple-icon-144x144.png') }}">
<link rel="apple-touch-icon" sizes="152x152" href="{{ asset('/public/front/images/apple-icon-152x152.png') }}">
<link rel="apple-touch-icon" sizes="180x180" href="{{ asset('/public/front/images/apple-icon-180x180.png') }}">
<link rel="icon" type="image/png" sizes="192x192"  href="{{ asset('/public/front/images/android-icon-192x192.png') }}">
<link rel="icon" type="image/png" sizes="32x32" href="{{ asset('/public/front/images/favicon-32x32.png') }}">
<link rel="icon" type="image/png" sizes="96x96" href="{{ asset('/public/front/images/favicon-96x96.png') }}">
<link rel="icon" type="image/png" sizes="16x16" href="{{ asset('/public/front/images/favicon-16x16.png') }}">